About Creative Living International
Creative Living International was founded in 1985 as a non-profit organization. Based in the Washington, D.C.area, it has distributed Creative Living Bible Study materials to individuals and groups around the world.
About Diana Schick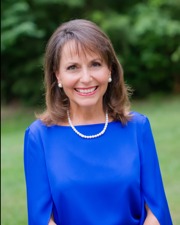 As founder of Creative Living International and author of Creative Living Bible Study, Diana Schick holds an undergraduate degree in Education from Texas State University and a Masters degree in Religion from the International School of Theology. After graduating from TSU, Diana became a staff member of CRU, Campus Crusade for Christ International, and served in Music, High School, Christian Embassy and Lay divisions. In 1985, Diana founded Creative Living International as she began writing the now 25 different Creative Living Bible studies which have been used by thousands of groups around the world. She has done extensive speaking and writing, seeking to help individuals discover biblical principles for today's challenges. Diana and her husband live in San Antonio, Texas, and have two grown daughters.
Please also see the Creative Living Statement of Faith